APPROACH
GLUTEN FREE
"1 in 100 people are estimated to suffer from coeliac disease in Europe", AECS

In recent decades, Celiac disease has become more prominent. Characterised by an autoimmune response to the presence of gluten, Celiac sufferers must manage both an immune system that attacks their own body and the possibility of the development of further disorders.
Our selection of certified gluten free products thus offers a range of alternatives, while our gluten free range is stringently tested to ensure we do not exceed 20 parts per million of gluten.

TOMATO SAUCES

Our tomato sauces are made from rich Italian tomato pulp using only fresh ingredients of the highest quality, and they are all gluten free.
We ensure this gluten free status through using only gluten free ingredients, and by eradicating any possibility of cross-contamination during our production process. Our sauces are all gluten free certified by Coeliac UK.
Our sauces also contain no added sugar, sweeteners, flavourings, thickeners or colourings, to preserve the natural flavour of the ingredients.
The result is our fresh-tasting range of award-winning gluten free-certified Italian tomato sauces. They are all ready to use for everyday cooking with pasta, as well as on pizza bases, with meat, or as a dip.
Our Puttanesca sauce with anchovies and olives, Classico sauce with basil, and Siciliana sauce with aubergines were all awarded 1 star at Great Taste Awards.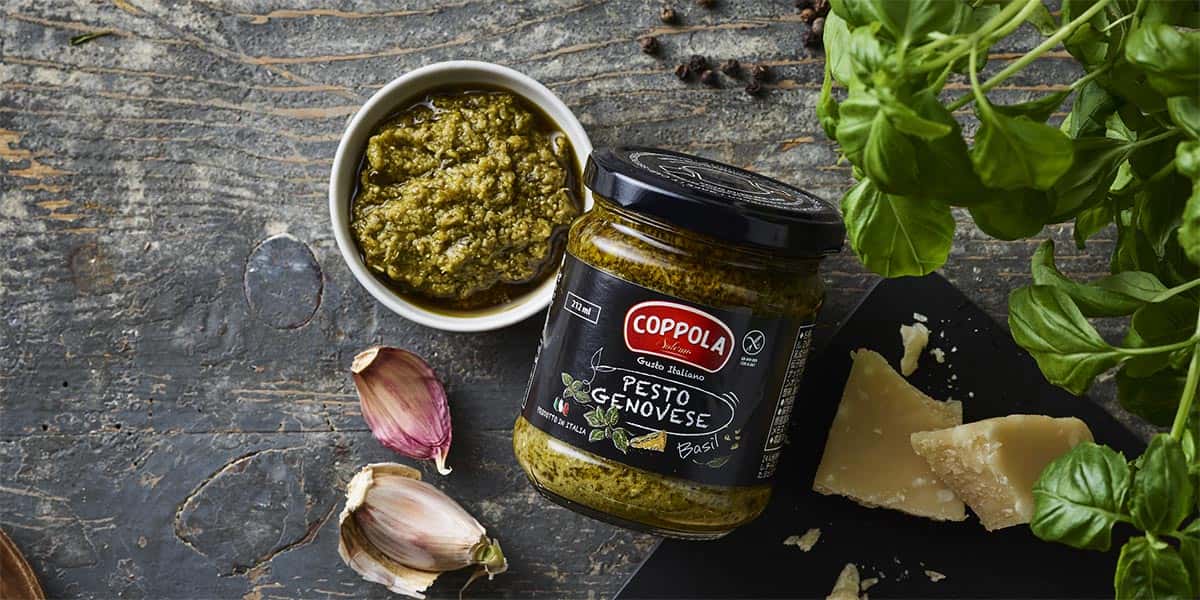 PESTO

Our pesto Genovese and pesto Siciliano are delicious sauces based on crushed basil and sundried tomatoes respectively.
Pesto Genovese is the quintessential pesto recipe and it originates from the Liguria region in northern Italy, while the pesto Siciliano recipe originates from the Sicilian isle in southern Italy. These sauces are ideal to stir through a plate of pasta, or to serve as dressings, dips or to garnish or add flavour to cooking.
Our pesto sauces are produced with high quality gluten free ingredients. We make sure to avoid any chance of cross-contamination during our production processes, so that we can guarantee their gluten free status.
All of our pesto sauces are gluten free-certified by Coeliac UK.