APPROACH
ORGANIC
"You are what you eat", Anthelme Brillat-Savarin

We believe that organic farming, with its ability to remove carbon from the air, protect wildlife and promote soil fertility, is more sustainable than conventional farming.
Our organic foods represent more than a product certification, they are our conviction to help maintain our ecosystems for future generations.
At Coppola Foods we are constantly introducing new organic products as part of our commitment to a new and sustainable future.


TOMATO KETCHUP

Our ketchup is made from fully-ripe red tomatoes grown organically in sunny Italy.
For every bottle of ketchup we produce, we use more tomatoes than any of the traditional brands, and instead of adding corn syrup, cane sugar or artificial sweeteners we simply use organic apple juice to naturally sweeten our ketchup. Thus, we use 250g of fresh tomatoes produce 100g of our ketchup, resulting in an equivalent of 15 round tomatoes and 3 apples in each bottle!
Through this innovative process, we have created a well-balanced, naturally delicious and fresh tasting tomato ketchup, which contains approximately 42% less sugar than standard brands.
As recognition of the great flavour we have achieved, our Organic Ketchup won a Great Taste Award in 2019.
CHOCOLATE SPREAD

Our Fabalous chocolate spread is a delicious combination of organic hazelnuts, cacao and chickpeas. This chocolatey treat can be enjoyed guilt free, as we use 57% less sugar, and 81% more protein, than other leading chocolate spread brands.
We refuse to use palm oil in any of our products, and for our spread we use sunflower oil instead. In addition, our chocolate spread is vegan, as we use no dairy, gluten and soy free.
The result is a fantastically rich, sweet spread, to be used over pancakes or toast for an indulgent breakfast, or just spooned straight from the jar, guilt free.
Our Fabalous Organic Cocoa and Hazelnut Chickpea Spread received the Innovative Better-for-You Product of the Year at Food Matters Live in November 2019.

- VISIT SITE -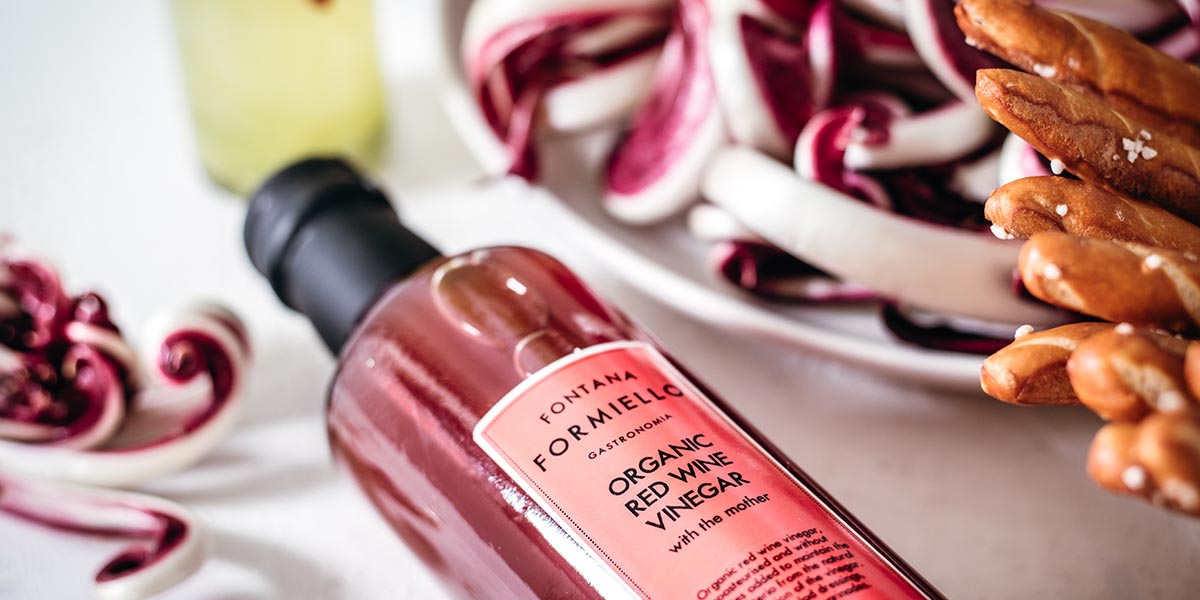 VINEGARS

Fontana FORMIELLO organic wine and apple cider vinegars are made through the fermentation and the aging of selected organic Italian grapes or organic pressed apple juice, in Naples in the south of Italy.
Unlike a lot of other vinegars, ours are made without the addition of sulphites. Sulphites are added to stop the fermentation process, and they cause the important enzymes to be filtered out, so that a clear liquid with a high acidity is left.
As our vinegars are unfiltered and unpasteurized, we end up with a product that is rich with enzymes as well as the nutritious "mother". These live enzymes are good for the digestive health as they are probiotics. In fact, since Roman times, vinegar has been renowned for its therapeutic properties in addition to its culinary purposes.
The healthy properties of vinegar make it an ideal ingredient for dressings, or to be enjoyed in herbal teas or diluted in water.

- VISIT SITE -