LA FONTE, A BRAND OF COPPOLA FOODS, REGISTERED IN THE REGISTRO SPECIALE DEI MARCHI STORICI DI INTERESSE NAZIONALE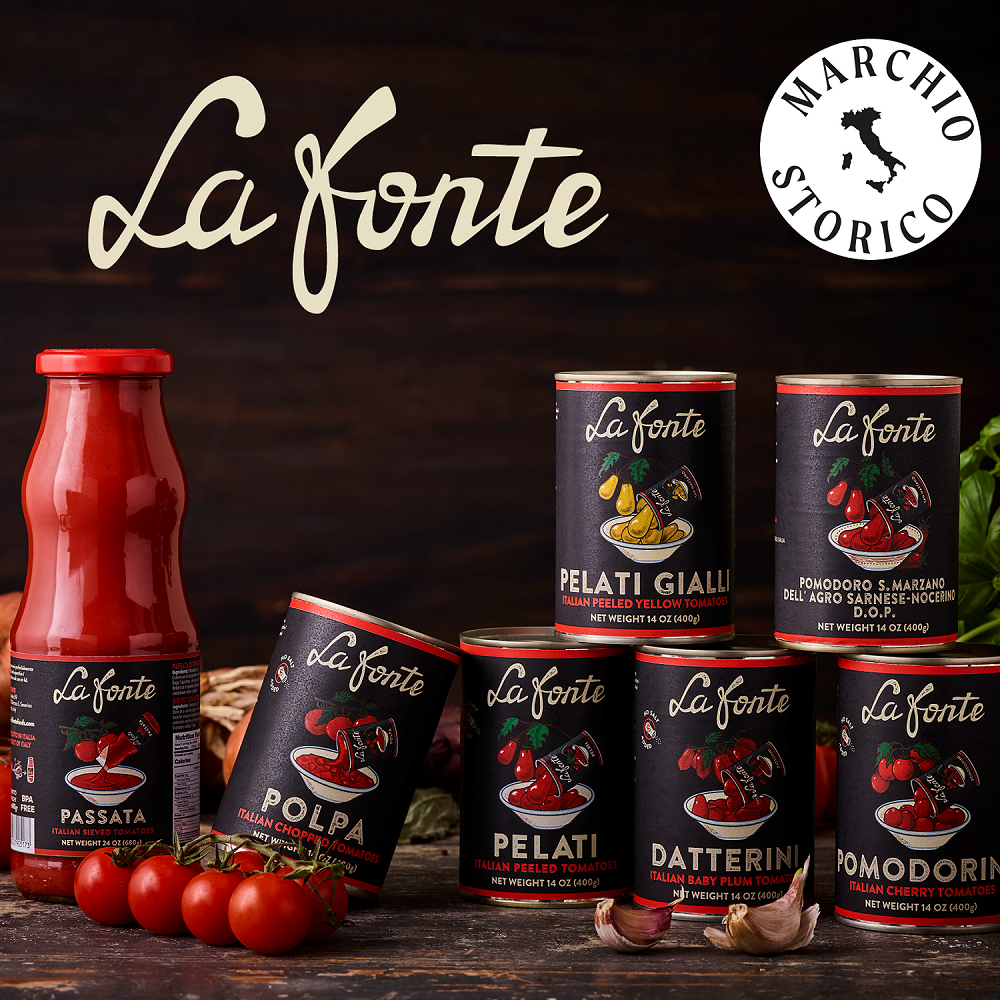 Coppola Foods is pleased to announce that on December 30, 2022, La Fonte, a brand of Coppola Foods, was registered in the Registro Speciale dei Marchi Storici di Interesse Nazionale (Register of Historic Italian Brands).
La Fonte was first introduced in 1952 by Ernesto Coppola Sr, the second generation of the Coppola family, when he began producing canned tomatoes on an industrial scale in Mercato San Severino, Salerno. This registration in the register of historic Italian brands is a prestigious recognition given to national manufacturing companies of excellence with a connection to the national territory. Today, La Fonte is used for all canned tomatoes and sauces produced by Coppola Foods for the US and Canadian markets.
Coppola Foods is an innovative food benefit company dedicated to making good food better. Our authentic Italian food products, including tomatoes and tomato sauces, are an integral part of the Mediterranean diet. As a fourth-generation family business with a rich history in the food industry dating back to 1903 in Salerno, Italy, we are proud of our heritage and committed to our territory.
We are grateful for this recognition and will continue to strive for excellence in the produe torna all'elencoction of our high-quality, healthy, and sustainable Italian food products.